Expert Foundation, Excavation, & Concrete Contractors in Concord, NH and Nearby Areas
We Pride Ourselves On Our Professionalism & Customer Satisfaction. Contact us today!
Welcome to NC Bratko Construction LLC. Here, we specialize in all things construction. If you're looking for reliable concrete contractors in Concord, NH and nearby areas, you've come to the right place. You can count on us for all your construction needs. Whether you need help with demolition, septic installations, site work, or flat work, we've got you covered!
With over 20 years of experience, we feel confident we can provide you with the quality work you deserve. No job is too big or small for our team of skilled concrete contractors in Hooksett, NH and nearby areas. We have access to high-quality equipment and the experience to ensure your project gets completed on time and correctly.
If you're interested in our services, don't hesitate to contact us. Call us today at (866) 927-2856 for more information or visit our website and fill out the contact form. We look forward to working with you and completing your project.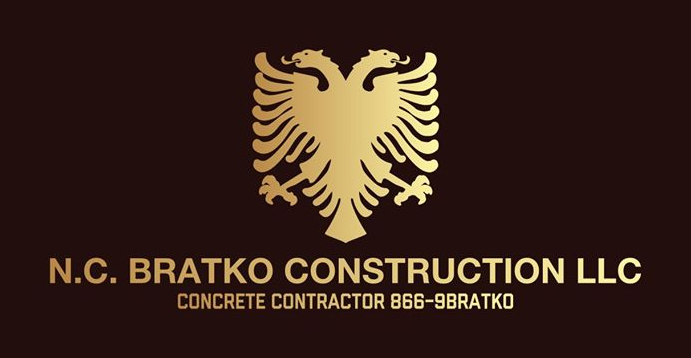 We're a full-service concrete contractor providing a variety of concrete services as well as all aspects of excavation. Business owner Nathan Bratko has more than 20 years of experience and employs a well-rounded crew that can perform any job, big or small. We have access to the best top-of-the-line equipment since we work with a large number of leasing rental companies as well as traditional construction equipment companies.
What Our Customers Are Saying
"I hired Bratko Construction to do the foundation/site work for a garage addition on my house. I found them to be very responsive, professional and gave me a fair price for the work that I needed. I also have very little experience in concrete work and Nate was great to bounce ideas around with and help me understand the process. I can tell you that I've already booked Bratko Construction for another project and plan to use them for all my foundation/site work needs in the future."
"This company went above and beyond with me. They understood and worked with me every step of the way with the financial hardships I was going through. This is a company I would use over and over. I would recommend them to anyone. Thank you Nate and Trisha and all employees.ty"
"Quality work at a fair price. We were very happy and we went to him more than once."
"Nate finished the slab for our self storage climate controlled building on-time and within budget. We will likely use N.C. Bratko for our next project, it was a very good experience"
"We recently had water issues and the water pump seized up on us. Nate came and completely dug up and restored our entire water system from well to pump. We are so thankful for his fast and professional service. I couldn't be happier."
Absolutely fantastic service and quality of work. I had a detached garage project which required stumps for 14 large trees removed , base for a driveway prepared, foundation and slab for a 28x26 garage excavated and poured. The results were nothing short of perfect.
Contact Us Today For Your Free Estimate